90'' 4:3/16:9/16:10
100'' 16:9/16:10
120'' 16:9
Infrared; Multi-OS-Supported; Optional Camera/Microphone
The upgraded all-in-one interactive whiteboard delivers a superior teaching and learning experience between teachers and students that creates a more efficient and engaging classroom. The upper-positioned speaker helps the teachers' voice spread further to make each student hear equally clearly during classes, while the multiple display rate can meet the various demands of different classrooms.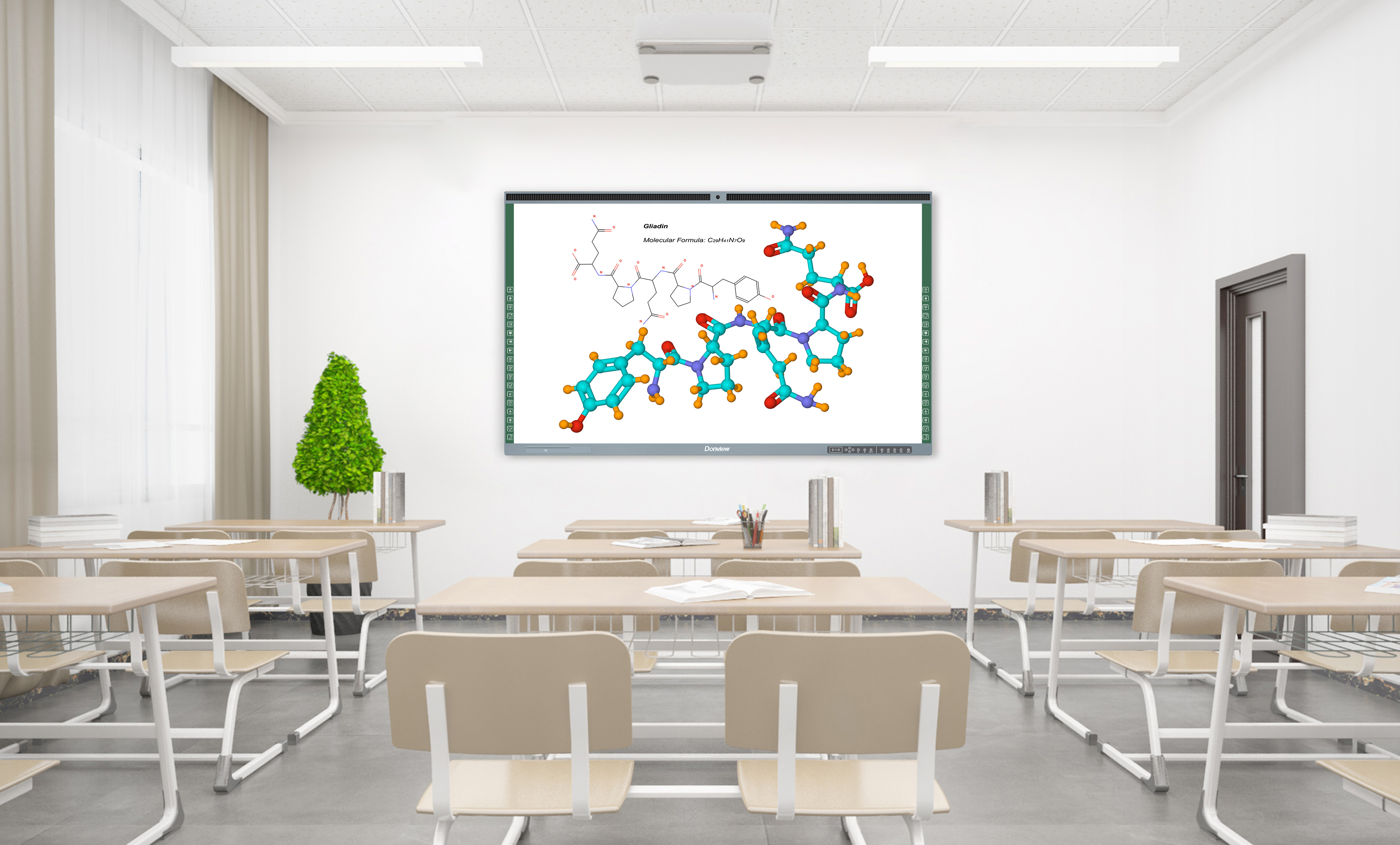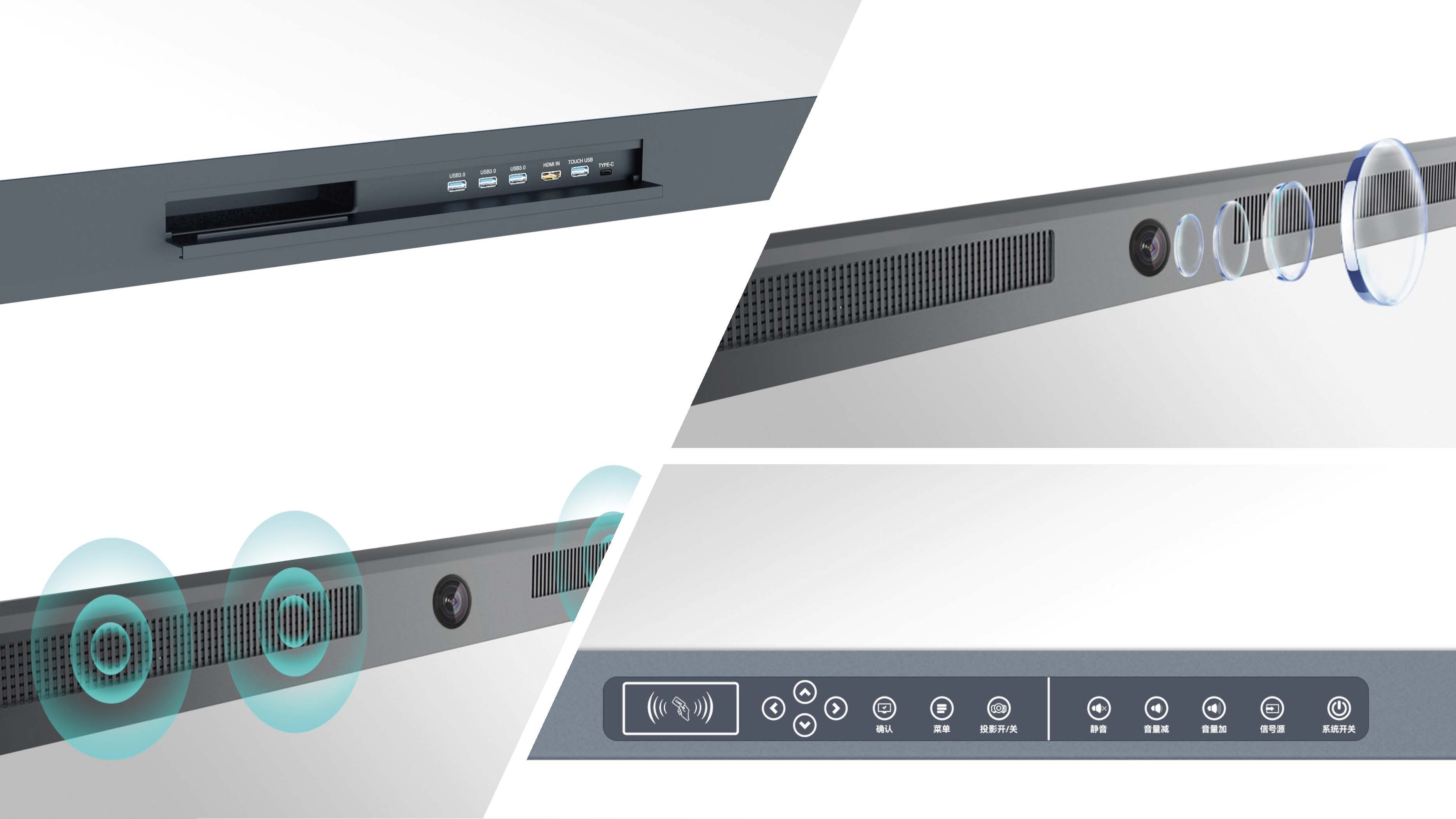 1. The simple and elegant exterior design of grid-cover speakers presenting lossless sound quality, breaking through the traditional design concepts in the industry.
2. One-piece design for the entire machine, highly functional integration; it can achieve one-key power on/off, remote power on/off, and independent projector shutdown.
3. Built-in 4K ultra-high-definition camera and omnidirectional 8-array microphone, bringing high-quality audio and visual enjoyment.
4. Utilizing Touch ultra-high-speed infrared touchscreen, it features advantages such as strong light resistance, sensitive writing, high stability, and quick response speed.
5. The design includes 18 commonly used shortcut keys on both sides, significantly improving teaching efficiency.