86''/98''; Capacitive/Infrared; Android 11.0; Camera&Microphone (optional)
Smart Blackboard is a perfect combination for teachers during classes - the home screen delivers excellent display and mark experiences because of its 4K and sensitive touch panel, while the subscreen ensures more space to write and extend when necessary.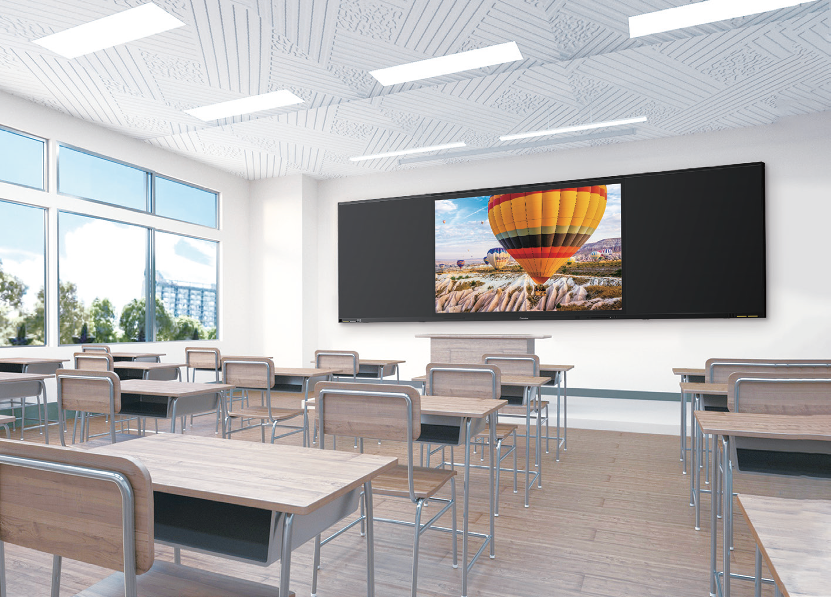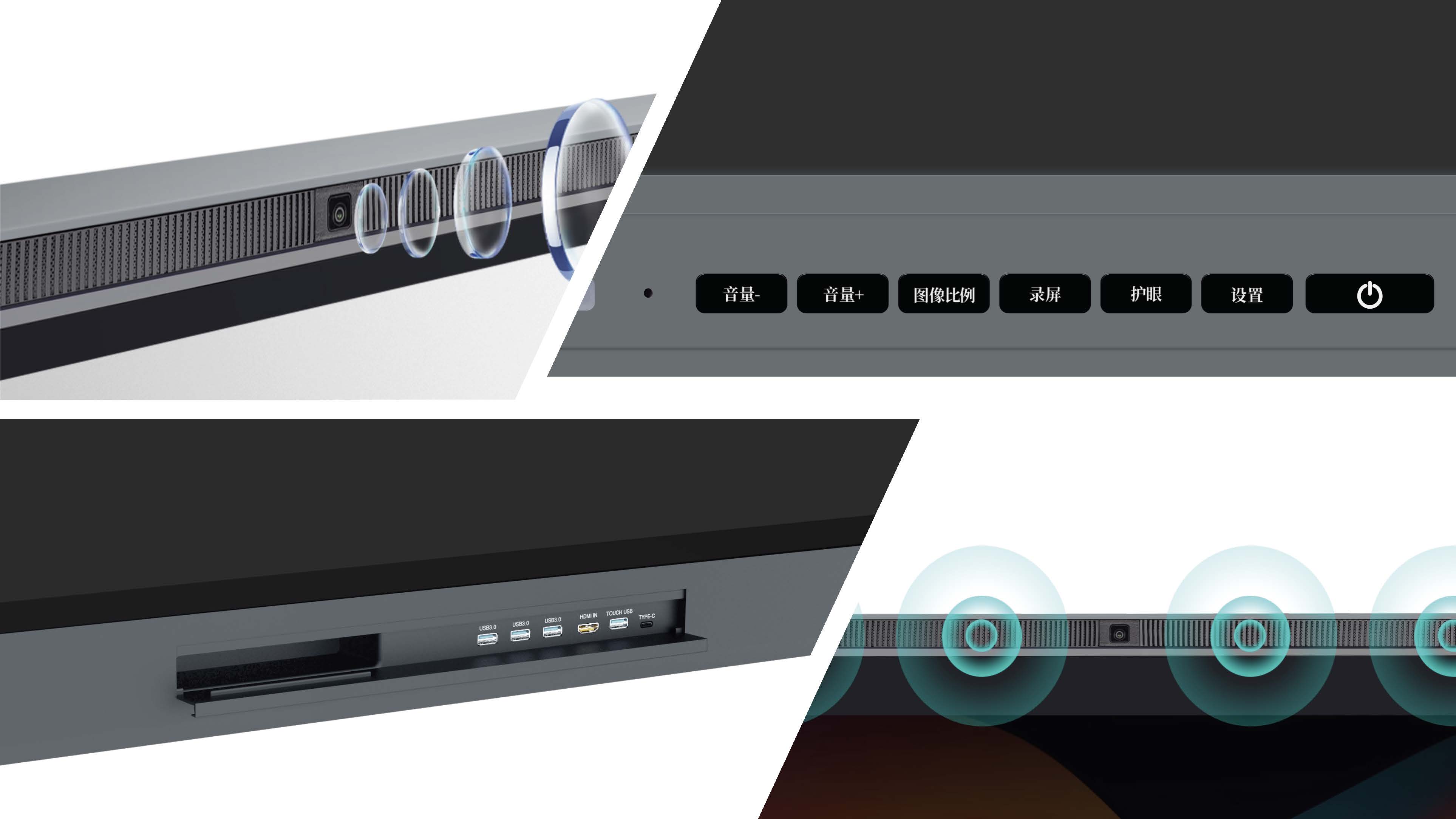 Features:
1. One-piece Design: Unified height of the screen and board; LED light source; 4k display; 178 HFOV
2. Top Speaker: Minimizing possible loss and obstruction of sound to transmit sounds to the entire classroom with not a corner left.
3. Android 11.0: Automatic categorizing and rapid locating documents; supporting 10+ pens simultaneous writing on; sharing board content through QR codes; convenient recording.
4. Eye Care Design: Smart eye-caring writing/light-controlling mode offering visual protection for teachers and students
5. User-Friendly Details: The aluminum alloy cover plate helps keep dust off; A storage box is placed next to the cable ports, making it easy for cable and portable hard drive storage.
6. Easy Installation and Convenient Maintenance: Low weight of the device eliminating additional damage during installation and requirements for wall load.