86''/98''/110''; 16:9; Capacitive; Multi-OS-Supported; Android 11.0; Camera & Microphone (optional)
Interconnected Whitebaord is a cutting-edge teaching device that combines traditional functions and intelligent innovations. Featuring a one-piece design with a sleek and chaste appearance, it allows a synchronized display of written content on the home screen and subscreen and supports chalk writing, providing teachers with versatile teaching tools and effortless switch between screens.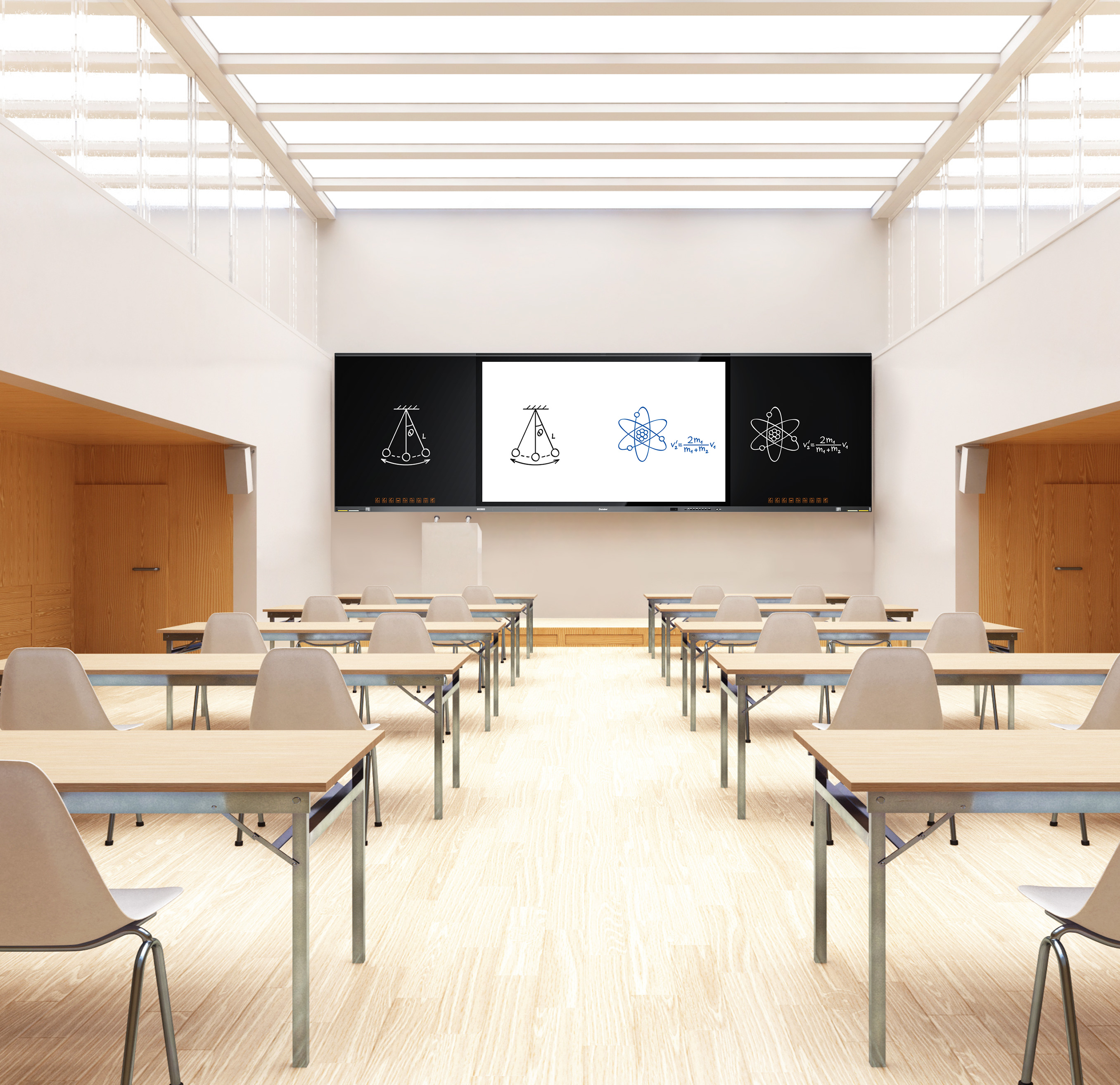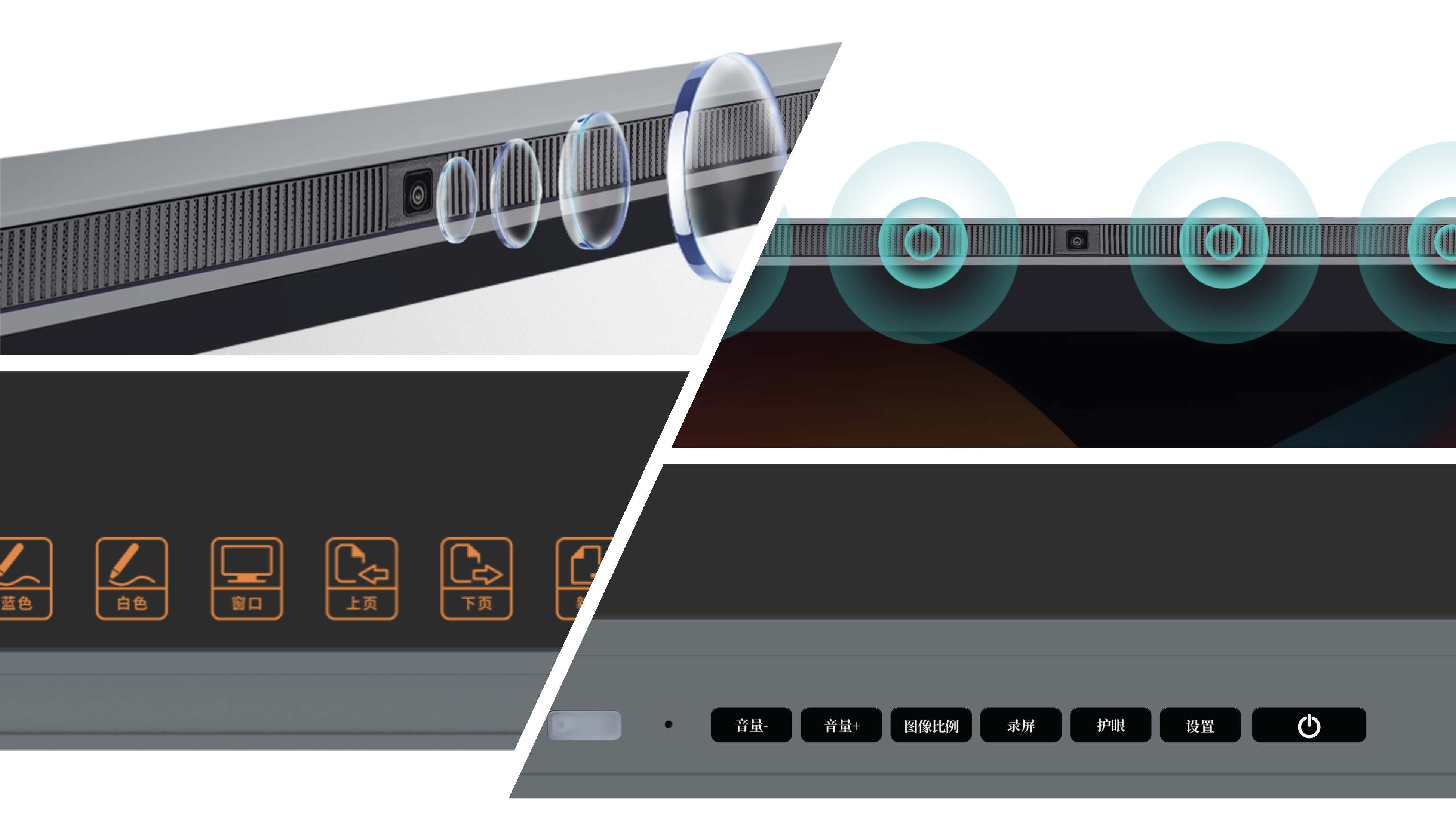 Features:
1. Interconnected Writing and Display: Subscreen synchronously presenting content written on the home screen.
2. Impressive Audio Experiences: Minimizing possible loss and obstruction of sound to transmit sounds to the entire classroom with not a corner left.
3. Handy Teaching Tools: Capacitive touch effectively distinguishing handwriting from teaching tools and interconnecting the home screen and subscreens under all circumstances.
4. Special Capacitive Pen: Forming films on the board and making it easy to leave marks and erase.
5. One-piece Design: Unified height of the screen and board; LED light source; 4k display; 178 HFOV.
6. Upgraded Functions: Upside embedded speakers transmitting sounds with less loss of volume with aluminum alloy cover plate keeping dust off; A storage-box is placed next to the cable ports for easy arrangement of cable and potabale hard drive.