65''/75''/86''/98''; Infrared; Amlogic T982/Hisilicon 811; Camera & Microphone (optional)
This series delivers a superior video conferencing experience and effortless collaboration that creates a more efficient and engaging workplace. Powered by Windows OPS, the all-in-one design integrates an intelligent camera, advanced audio processing, interactive whiteboarding, and an intuitive meeting launcher into one complete collaboration display. The powerful combination makes meetings more dynamic and introduces flexible, creative interaction to your enterprise.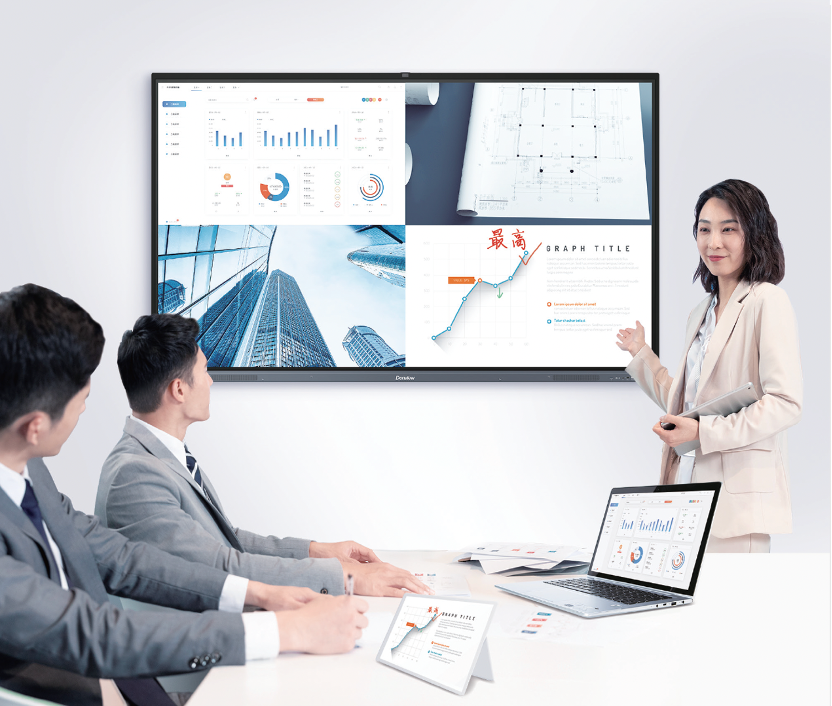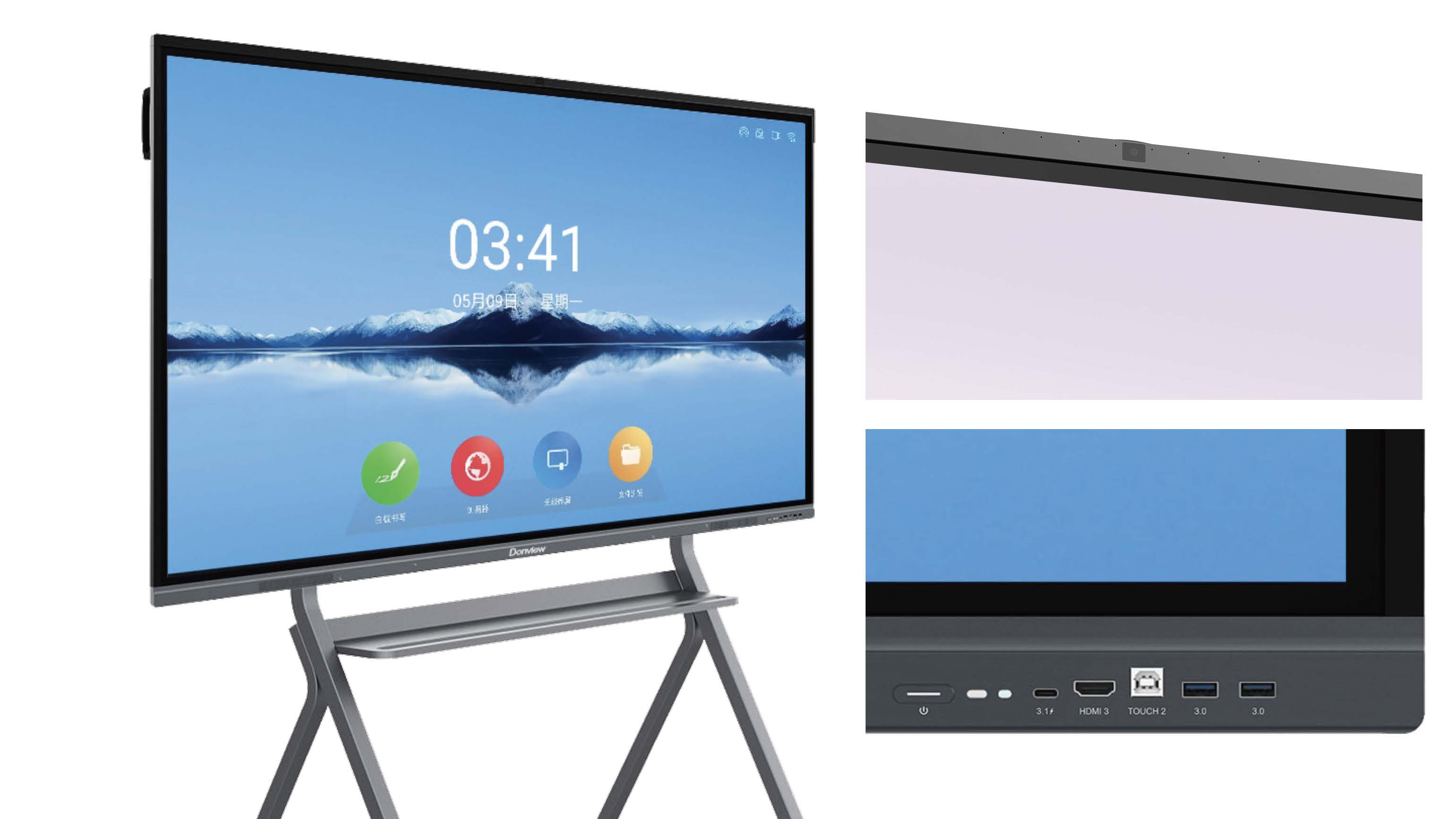 Features:
1. Excellent Video Performance: A camera of 13mp allowing high-definition imaging, automatic focusing, and noise cancellation.
2. 8m Voice Pickup Range: 6-array microphone supporting AGC, echo cancellation, and noise suppression.
3. One-piece Design: Anti-glare screen with a mere 3mm thickness; 88% Screen Ratio at most; Zero Bonding one-piece design offering it a sleek and chaste appearance.
4. Wireless Screen Mirroring: Easy screen mirroring with no need for data cable; Supporting splitting the screen into four to provide clearer side-by-side comparisons and allow for multitasking and wider viewing scenarios.
5. Touch Experience: With 1mm high-precision infrared touch technology, reproducing real delay-free handwriting strokes; Supporting dual-pen writing and 20-point touch control, making multi-user collaboration effortless.
6. 4K Display: 4K high-definition and anti-glare screen providing a detailed and realistic display of images and objects; Even in environments with much brightness, the screen remains visible from various angles, ensuring clear visibility of the content displayed.