55''/65''/75''/86''/98''/110''; Capacitive/Infrared; Camera&Microphone (optional)
LCD All-in-one Display delivers a superior video conferencing experience and effortless collaboration that creates a more efficient and engaging workplace. Powered by Windows OPS, the one-piece design integrates a smart camera, advanced audio processing, an interactive whiteboard, and an intuitive meeting launcher into a complete collaboration display. The powerful combination makes meetings more dynamic and introduces flexible, creative interaction to your enterprise.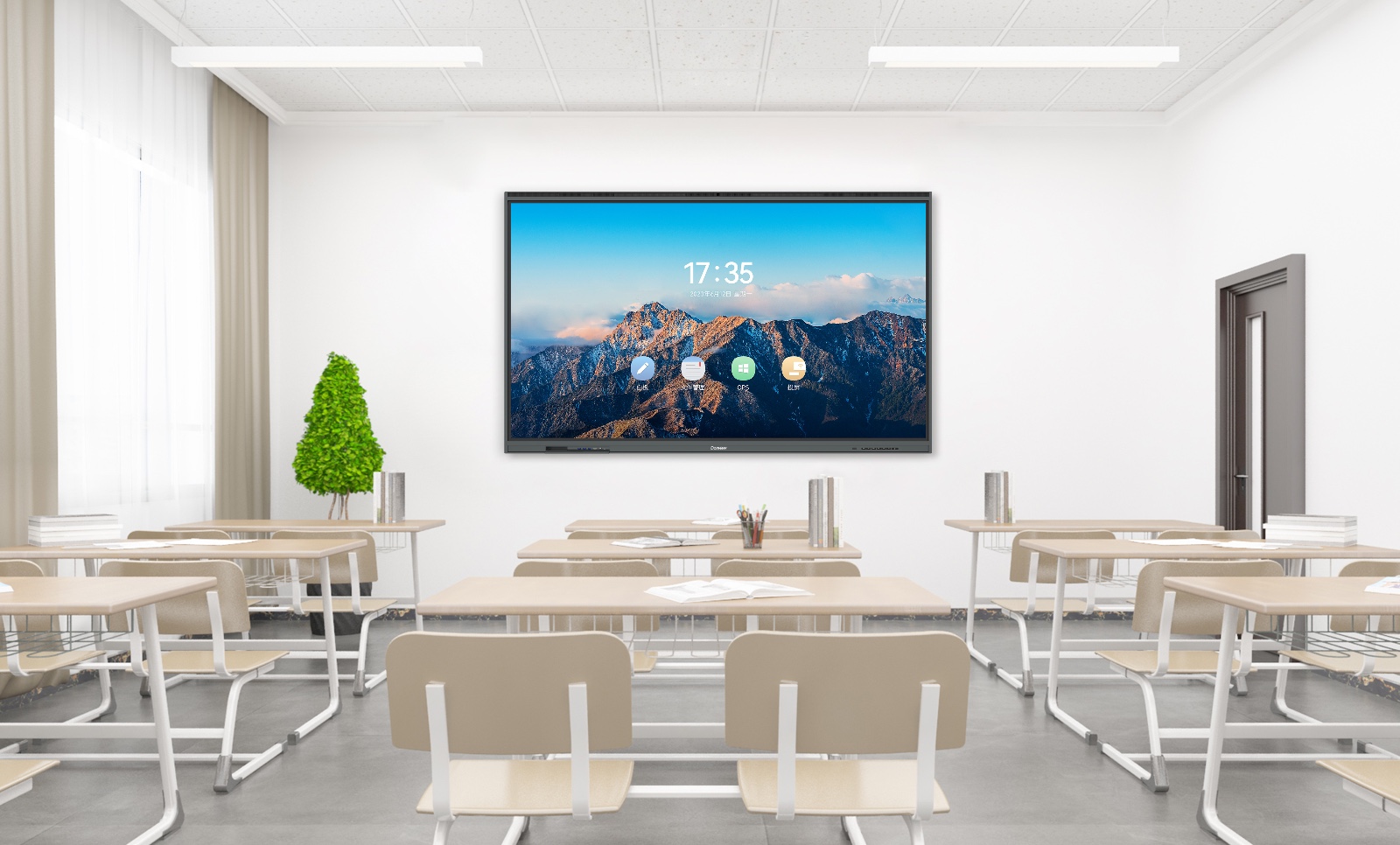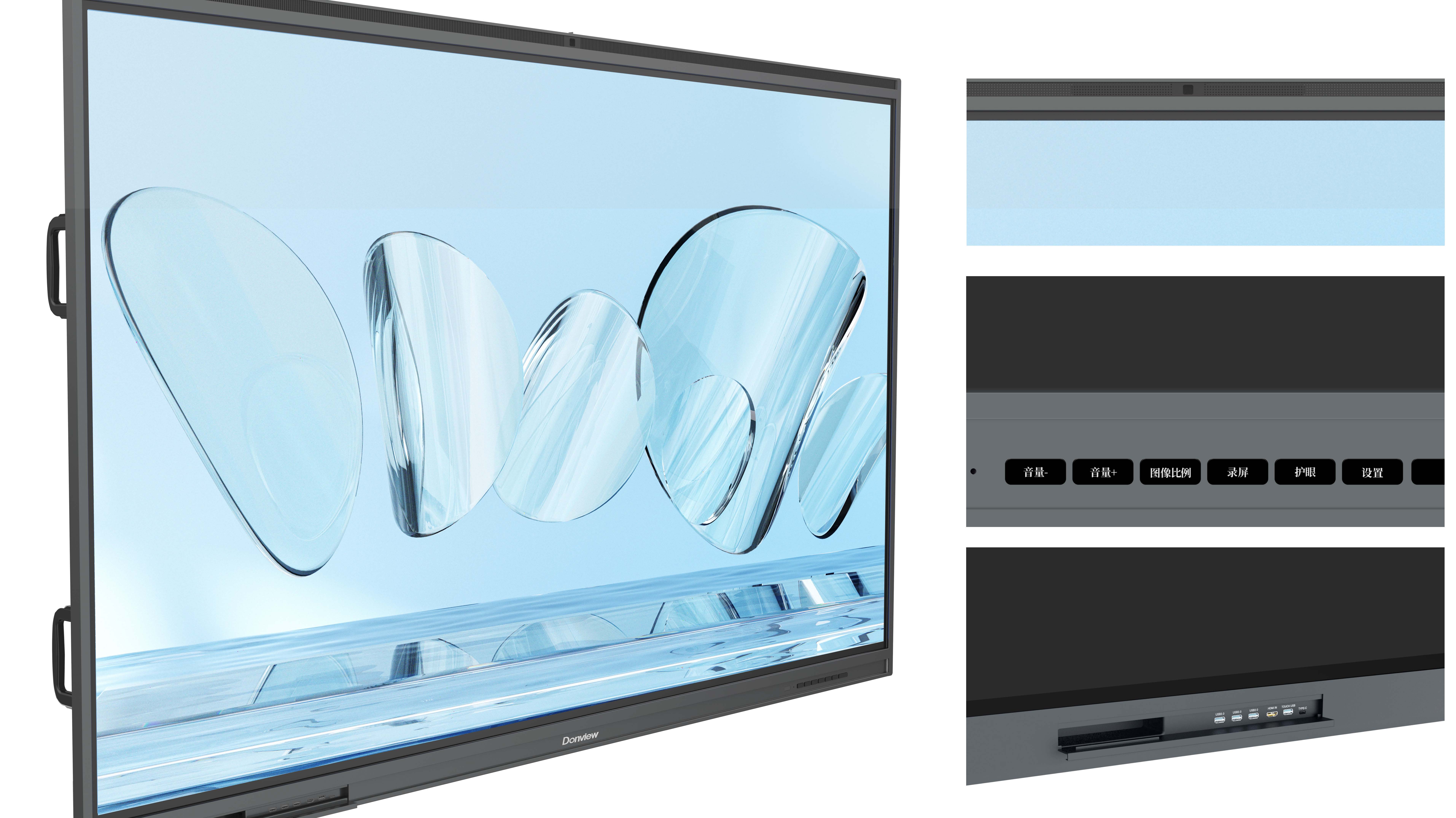 Features:
1. One-piece Design: Controlling the projector, computer, and document camera simply with All-in-one.
2. Top Speaker: Minimizing possible loss and obstruction of sound to transmit sounds through gaps of grids to enhance the overall volume
3. Easy Installation: Pre-configured modules require mere easy assembly.
4. 10m Voice Pickup Range: Omnidirectional pickup distance and intelligent noise cancelation.
5. Optional Capacitive/Infrared Touch: Unified height of the screen and board; LED light source; 4k display; 178 HFOV
6. User-Friendly Details: The aluminum alloy cover plate helps keep dust off; A storage box is placed next to the cable ports for easy cable and portable hard drive arrangement.